Today in my twitter feed, I saw this:
Hi @privateeyenews, I see you're giving more column inches to the hacker who stole lukebozier.com – this is not news, nor is it funny.

— Luke Bozier (@Bozier) September 5, 2012
Now I know that the above is a fake/parody account, but it is funny to follow regardless. So I clicked on the link to see what it was about and was horrified to see Mr. Luke Bozier (the real one) make specific allegations that I am behind the lukebozer.com web site.
At the bottom of the page is: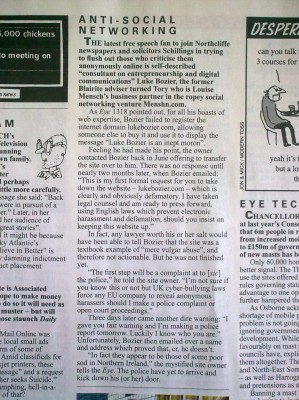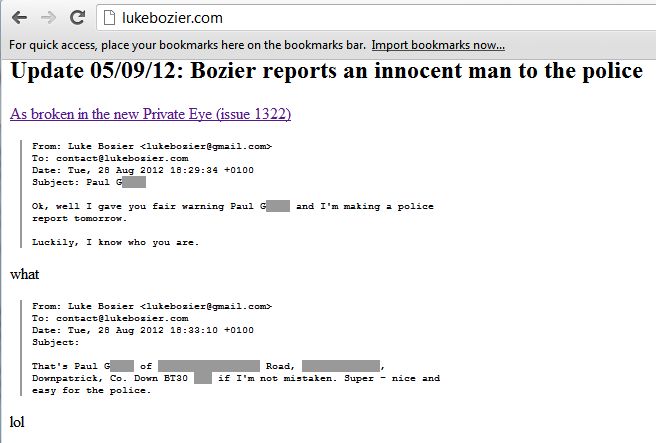 Mr Luke Bozier is mistaken.
I have emailed Mr Luke Bozier asking for an apology and a retraction.