Following on from my earlier article on Copyright Infringement by Menshn and a find on Menshn co-founder Luke Bozier's personal web site, I found a few more copyrighted images that Menshn are using without proper attribution.
When you create an account on Menshn, you get randomly assigned a profile picture from their library of, supposedly, Creative Commons images. Except, Menshn's view of Creative Commons appears to amount to "I found it on the Internet so it must be OK".
Here's one of Eleanor Roosevelt, original image is owned by "onecle" with a license of "Attribution, Share-alike". Menshn has no Attribution.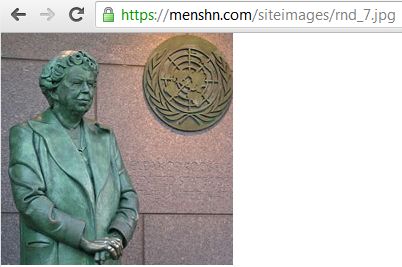 Here is another one of a cast of Susan B. Anthony, original image owned by "cliff1066TM", again with an Attribution license.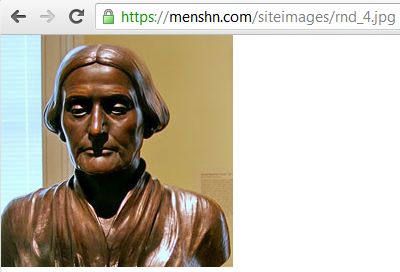 Menshn's other co-founder, Louise Mensch has at least taken some interest in my articles – so I expect they will be gone* soon.  (*rather replaced, because if they are deleted, many individuals are going to have a broken profile picture).
Now taking bets on how long it'll take before I get bored of all this. (#joke, lest I fall foul of some gambling law somewhere)